IELTS- Part 1-Perfume
3.Perfume
3.1 Do you like perfume?
Yes, I do! I love wearing perfume. And I don't put on a strong one that drives people away, I wear a faint one.
3.2 Do you use perfume?
Everyday! I always use it before going to work or hangout. It makes me feel a lot more feminine and confident.
3.3 How much money do you spend on perfume?
Although I don't earn a great salary, I budget (plan an amount of money to be spent) to be able to buy a new bottle of L'ATELIER perfume every few months. It costs around $90 a bottle.
3.4 Have you ever given perfume as a gift?
No, not even once and I don't want to receive one because of I only like one kind of perfume. I only wear one sophisticated perfume that I buy personally from a certain shop. And I don't want other people to know the kind of perfume I use.
3.5 Would you ever give perfume as a gift?
Not at all because I'm afraid that when I give it as a present to someone, he may not like the smell and will not use it. So it's just a waste of money, unless the person asks me to buy him a specific perfume, I would surely gift him one. I know that perfume is a sensitive gift to give someone!

Start studying IELTS - PERFUME. Learn vocabulary, terms, and more with flashcards, games, and other study tools.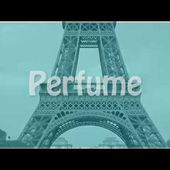 English for me - IELTS Part 1: Perfume
English for me - IELTS Part 1: Perfume
To be informed of the latest articles, subscribe: