Quality Assurance and Testing
Quality Assurance and Testing
While people often use the phrase quality assurance (or just QA) to refer to testing, quality assurance and testing are not the same, but they are related. A larger concept, quality management, ties them together.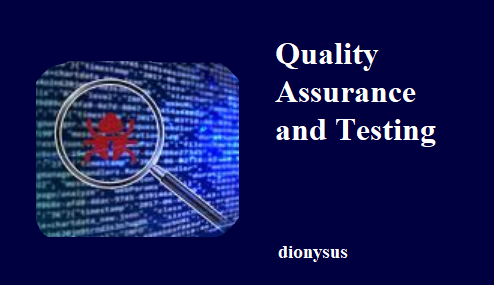 Quality management includes all activities that direct and control an organization with regard to quality. Among other activities, quality management includes both quality assurance and quality control.
Quality assurance is typically focused on adherence to proper processes, in order to provide confidence that the appropriate levels of quality will be achieved. When processes are carried out properly, the work products created by those processes are generally of higher quality, which contributes to defect prevention.
In addition, the use of root cause analysis to detect and remove the causes of defects, along with the proper application of the findings of retrospective meetings to improve processes, are important for effective quality assurance.
Quality control involves various activities, including test activities, that support the achievement of appropriate levels of quality. Test activities are part of the overall software development or maintenance process. Since quality assurance is concerned with the proper execution of the entire process, quality assurance supports proper testing.
Testing contributes to the achievement of quality in a variety of ways.
To be informed of the latest articles, subscribe: