What is Quality Control?
What is Quality Control?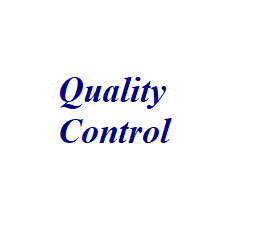 Quality control popularly abbreviated as QC. It is a Software Engineering process used to ensure quality in a product or a service. It does not deal with the processes used to create a product; rather it examines the quality of the "end products" and the final outcome.
The main aim of Quality control is to check whether the products meet the specifications and requirements of the customer. If an issue or problem is identified, it needs to be fixed before delivery to the customer.
QC also evaluates people on their quality level skill sets and imparts training and certifications. This evaluation is required for the service based organization and helps provide "perfect" service to the customers.
To be informed of the latest articles, subscribe: